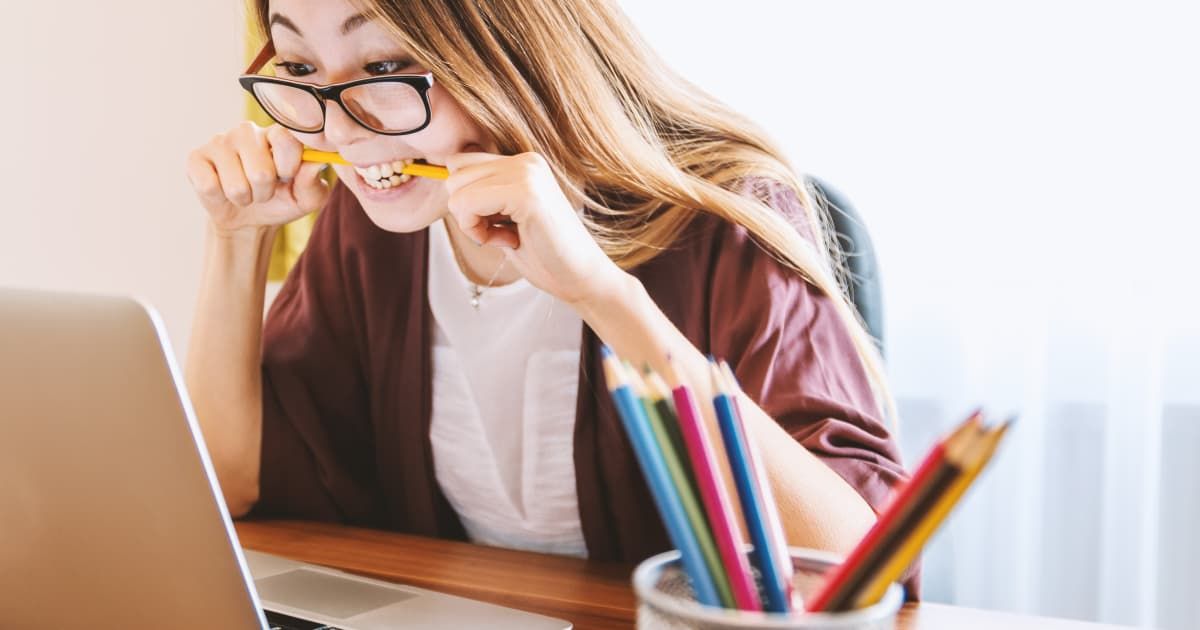 Deciding to buy a home is probably the biggest financial decision you will ever make. It is an exciting decision, but it is serious business too, and you deserve serious advice. Being prepared and open to suggestions will help you avoid making one of these common mistakes:
Mistake #1: Failing to have a plan
You should have a clear plan when deciding to buy a home. Evaluate your current situation. Do you currently own a home? If so, will it be necessary to sell before making another purchase? Are you renting? How much time is left on your lease? What is important to you about the location of your home? How close do you need to be to schools, work, shopping?
Make a list of features that are important to have in your next home. List your desired price range, locations that you would like, number of bedrooms and baths, and any other amenities. Be specific and prioritize your list. It is unlikely that you will find a home that offers every feature you desire, but a list will help you identify homes that best meet your wants and needs.
Share your list with your real estate agent and review the details and priorities. Your agent will look for homes that best match your criteria, saving you time looking at homes that don't fit your needs.
A proper game plan will save you time and reduce the stress of shopping for a home. Invest time at the beginning and you will have a more satisfying home buying experience.
Mistake #2: Thinking: "I can't afford a home"
Many people feel that they cannot afford a home, but affording a home has never been easier! Mortgage rates are more flexible today than in years past, and you may be able to benefit from current tax laws.
Homeownership is a durable investment. Although no one can say if a specific home will appreciate in value, generally speaking, the odds favor the homeowner in the long run.
Numerous tax advantages are available to homeowners. The thousands of potential dollars you pay in interest on your primary residence are tax deductible. This tax deduction alone can sometimes make owning a home cheaper than renting.
Check with your accountant about applicable real estate tax deductions and the potential benefits of homeownership, and consult with a mortgage lending professional about current interest rates and loan programs.
Affordable home ownership may be a good option for you.
Mistake #3: Not selecting the right real estate agent
It's not likely that you interview very many people. Yet, in order to find a real estate agent who is right for you, consider interviewing several agents. The quality of your home buying experience is largely dependent upon your skill at selecting the best qualified real estate agent to represent you.
Agents make it their business to provide all services connected with your home search, from expert advice in the early stages to careful monitoring of your settlement. The more closely you work with your agent, the more effective your home buying experience can be. What qualities are important to you in selecting the right agent? Consider these characteristics:
Honestly, credibility and a good reputation

Familiarity with the areas you have interest in living

Has good communication and follow-up skills

Uses systems to stay organized
The right real estate agent can make the home buying process a satisfying and profitable experience.
Mistake #4: Failing to get pre-qualified or pre-approved for a mortgage
Don't waste hours searching for a home that is not your price range! Save time and money by pre-qualifying for a loan first. The pre-qualification process is simple. A lender will ask you basic questions concerning your financial history, run a credit report, and determine your buying power. Pre-qualification not only helps establish your affordability range, but also strengthens your negotiation position by letting the seller know you are serious and well qualified to buy their home.
To be absolutely certain that you can be approved for a loan, you may want to be "pre-approved". In the pre-approval process, all of your documentation is completed and submitted to an underwriter often before you find the home you want to purchase. The pre-approval that you will receive is an actual loan commitment from a lender- your guarantee of loan approval.
You deserve peace of mind and stronger negotiating power by getting pre-qualified or pre-approved for a loan before you make an offer.
Mistake #5: Not shopping for the best loan program
It would be a mistake to think just because someone else got a great loan, at a great interest rate from a certain lender, that you would be able to do the same.
It is recommended that you meet with an expert who can clearly explain the many different types of loan programs and explain each of their benefits and risks. Explore all the possibilities, weigh your options carefully and then make an informed decision based on your needs.
A few considerations to keep in mind are:
Anticipated time you will live in the home

Available financial assets

Current income vs. future income
Just as you should interview your real estate agents, you should also interview lenders. Not all lenders offer the same programs or have the same lending options and interest rates. Select a lender who is willing to discuss your needs and help you choose the loan program that is best for your situation.
Mistake #6: Failing to obtain a home inspection from a qualified inspector
A home inspection reports on the visible structural and mechanical condition of the home. After the inspection, you will have the facts you need to make a decision about buying your home.
A well-qualified home inspector who has adhered to federal licensing standards can spot problems that you might not be able to see. Expect problems to be clearly explained, repair expenses closely calculated, maintenance costs estimated, and a written report delivered within a day or two after the inspection is complete.
Most home-purchase contracts are written conditional on the outcome of several inspections. These inspections may include inspection for wood boring insects, existence of moisture or mold, excessive amounts of radon gas, structural soundness, and the problems with the results of any of the these inspections.
Mistake #7: Not knowing your rights and obligations
Real estate law is extensive and complex. The sales contract is a legally binding document between the buyer and seller. An improperly written contract can cause the sale to fall through or cost you thousands of dollars in unexpected repairs, inspections, and remedies for title defects.
You must be certain which repairs and closing costs are your responsibility

You must know whether the property can legally be sold "as is" and how deed restrictions and local zoning will affect the transaction

You must know who is responsible if there are defects in the title, or if the property is in conflict with local restrictions
Mistake #8: Failing to make your own inspection
You probably would not want to rely on the seller to point out defects in a house he is attempting to sell. There may even be hidden problems of which he is unaware.
Before you sign a contract and schedule a professional inspection, there are items you can check yourself:
Structural: Check the foundation for cracks or water marks. Check to see if the floors are level and if the roof is sagging

Water damage: Look for unevenly painted ceilings or walls; mildew odor in basement; signs or re-plastering or re-tiling in just one area of a room

Plumbing: Ask what type of pipes are installed and their age. If applicable, ask when the septic system was last inspected and cleaned. Stand near the tank to detect odor or soggy ground

Energy efficiency: Ask to check last year's heating and cooling bills

Pests: Be alert for small accumulations of sawdust in the basement. This might indicate an insect problem. Obtain date and results of the last wood-destroying pest inspection
Ask to see the seller's survey made when the seller brought the house

Be certain that you are clear on problem areas which convey with the property, and repairs which the seller agrees to make. Have this list with you when you go for your final walk-through. In short, be alert! Be curious!
At Berkshire Hathaway HomeServices Hodrick Realty, no matter what your real estate needs are, we strive to make the process as smooth and stress-free as possible. We will assist you and make sure you understand the technical language; after all it is our job to know the laws governing real estate transactions. You deserve to have an agent who is not only knowledgeable about the transaction but is also willing to educate you throughout the process so you will feel more comfortable.
Once you are ready to take the next step in finding the perfect home, we are here to help and that's "Good to Know™"!
Knowing how much home you can afford will allow you to refine your home search, which will...
Newest Berkshire Hathaway HomeServices Hodrick Realty Blog Posts...