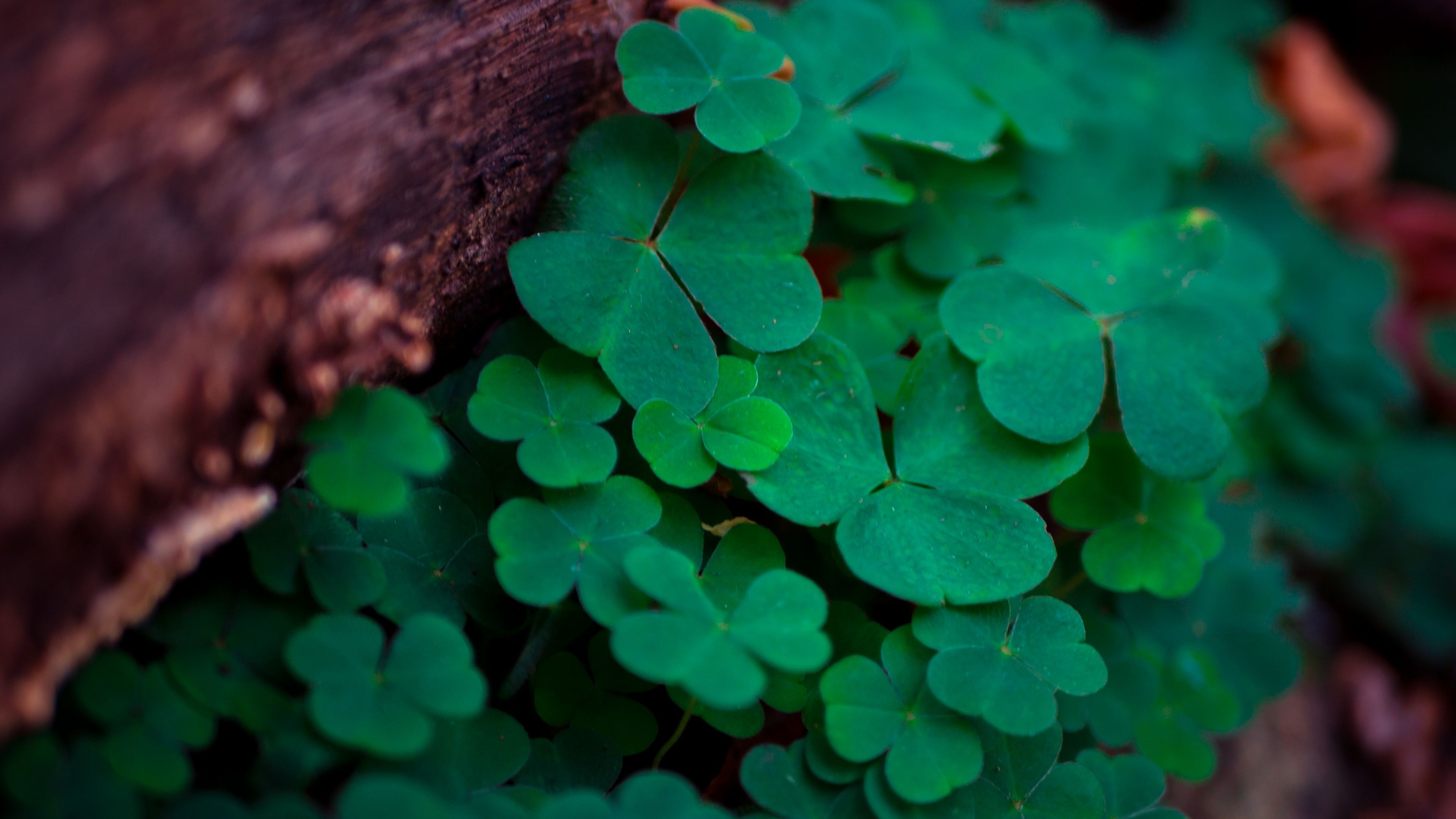 Saint Patrick's Day, or the Feast of Saint Patrick is a cultural and religious celebration held on 17 March, the traditional date of Saint Patrick's death (c. 385 – c. 461). St. Patrick was the foremost patron saint of Ireland.
Today's Saint Patrick's Day celebrations have been greatly influenced by those that developed among the Irish diaspora, especially here in North America. Until the late 20th century, Saint Patrick's Day was often a bigger celebration among the diaspora than it was in Ireland. Celebrations generally involve public parades and festivals, Irish traditional music sessions, and the wearing of green attire or shamrocks. Saint Patrick is said to have used the shamrock, a three-leaved plant, to explain the Holy-Trinity to the pagan Irish.
3 pounds corned beef brisket with spice packet

5 carrots, peeled and cut into 3-inch pieces

1 large head cabbage, cut into small wedges
Place corned beef in large pot or Dutch oven and cover with water. Add the spice packet that came with the corned beef. Cover pot and bring to a boil, then reduce to a simmer. Simmer approximately 50 minutes per pound or until tender.

Add whole potatoes and carrots, and cook until the vegetables are almost tender. Add cabbage and cook for 15 more minutes. Remove meat and let rest 15 minutes.

Place vegetables in a bowl and cover. Add as much broth (cooking liquid reserved in the Dutch oven or large pot) as you want. Slice meat across the grain.
Luck o' the Irish Brownie
4 (1 ounce) squares unsweetened chocolate

1 cup margarine, softened

2 ½ teaspoons vanilla extract

4 cups confectioners' sugar

2 tablespoons milk, or as needed

1 ½ teaspoons peppermint extract

6 drops green food coloring

1 ⅓ cups semisweet chocolate chips

1 tablespoon vanilla extract
Preheat the oven to 350 degrees F (175 degrees C). Grease a 9x13 inch baking dish.

Melt the unsweetened chocolate in a cup or small bowl in the microwave. Stir at 15 second intervals until chocolate is smooth. Allow to cool slightly. Transfer to a large bowl, and stir in the margarine and sugar until smooth. Beat in the eggs one at a time, then stir in the vanilla. Stir in the flour just until blended. Pour the batter into the prepared dish and spread evenly.

Bake in the preheated oven until the surface appears dry and the sides are beginning to pull away from the edges of the pan, 20 to 25 minutes. The brownies may look more like cake and may jiggle slightly in the center- this is normal. Remove from the oven and cool in the pan set over a wire rack.

To make the middle layer, beat 1/2 cup of butter with confectioners' sugar in a large bowl using an electric mixer. Add milk as needed to get a spreadable consistency. Stir in the peppermint extract and green food coloring. Spread this over the cooled pan of brownies. Refrigerate for 30 minutes

In a microwave-safe bowl, microwave chocolate chips with the butter until melted. Stir every 20 seconds until chocolate is smooth. Stir in vanilla and then pour over the chilled brownies and quickly spread to cover the surface. Cool again until firm, about 10 minutes, then cut into squares and serve.

Get your home's value as of today's date.

Search homes for sale in your area.