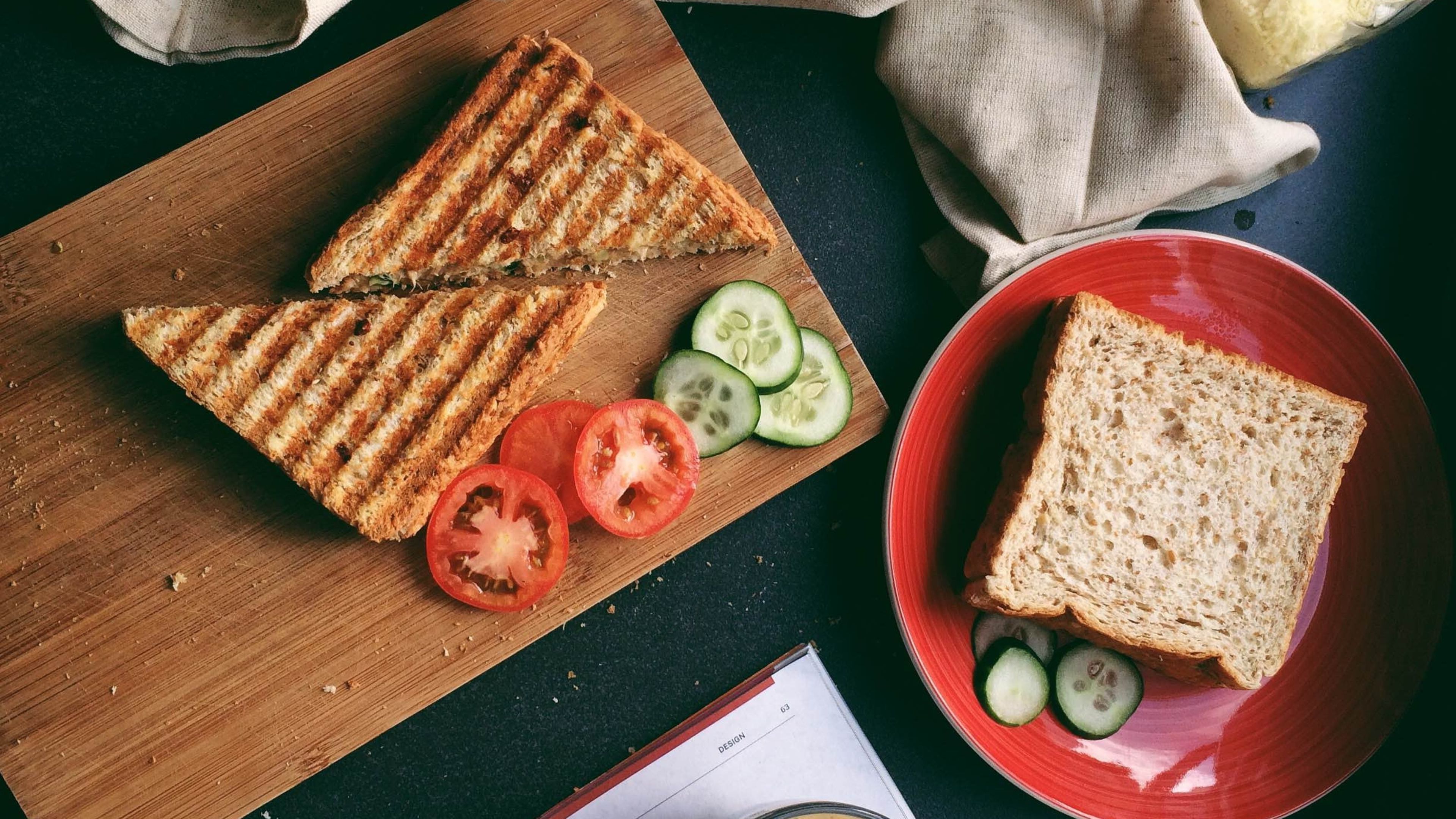 Grilled Cheese Sandwiches have become a versatile and delicious commodity of the Food World. The cool thing about the Grilled Cheese Sandwich is that no one actually knows where or when they actually came about. They were however previously named a "Cheese Dream" in the early 1900's as the meal was cheap, quick, and easy to make. Plus who doesn't like warm bread with melted cheese on top or in between! Back then people would add things such as ham, bacon, eggs, cayenne, mayonnaise, and even mustard! Who knew you could put so many different things into a grilled cheese?? Well there are over 50 things that you can put inside of your Cheese Dream and we have put together some samples of different combinations you can try at home!
Spicy Nacho Grilled Cheese
1 Slice Monterey Jack or American Cheese
¼ CupPickled Jalapeño Slices
Havarti and Chicken Salad Grilled Cheese
1 Avocado – Chopped in ¼ Slices & Tossed in Lime Juice
1 Small Lime (for avocado lime juice)
1 tbsp Thousand Island Dressing – Spread on Rye
¼ Onion Chopped & Sautéed
2 Mushrooms Chopped & Sautéed
4 Plum Tomatoes – Cut in ½ tossed with 1 tbsp Olive Oil, Thyme, Salt and Pepper to taste, then Roast at 350 degrees F for 1 hour and mash.
2 Slices Sourdough Bread with
2 Slices of Brie (remove the rind)
1/4 Cup grated Manchego Cheese and
1 tbsp Sliced Green Olives between
2 Slices Country White Bread - Cut out a 2-inch circle from the center of both slices
2 Slices Cinnamon-Raisin Bread
2 Slices of Sourdough Bread
1 Cup Shredded Mozzarella
1 Small Grated Garlic Clove

Get your home's value as of today's date.

Search homes for sale in your area.