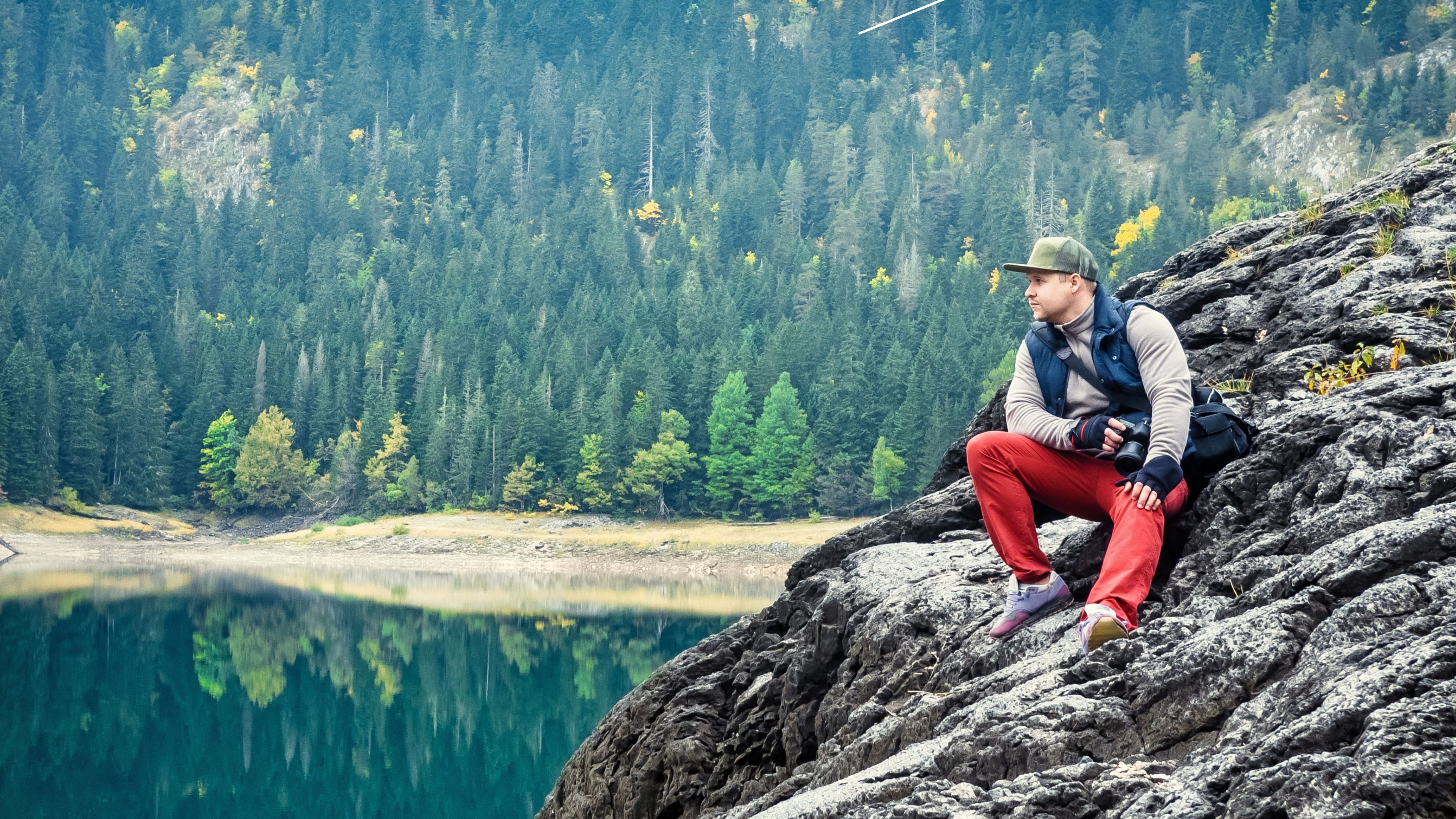 When it comes to camping, hiking, and resorting in the outdoors we live in the perfect place! All those fun activities and more are readily available. Now-a-days we don't want to just go camping we want to be able to explore and do fun activities as well. At most campgrounds now they have pools, hiking spots, and some even have kid friendly events and playgrounds! A good portion of our agents and office staff love to do things outdoors so here are some of their favorite spots.
(Listed in Alphabetical order.)
Creekside Manor Campground - 831 Scaife Rd, Williamsport, PA - (570) 478-4132
Located in Barbours with 72 sites total with electric, sewer and water hook ups. tv and phone available. Tent sites also available.
Falling Waters Campground Home of Buttermilk Falls - 11364 Ellenton Mountain Rd, Shunk, PA - (570) 924-3427
Facilities include five cabins, 64 camping sites with electric, water and sewer hook-up, and wooded tent sites. They also have a dump station. Buttermilk Falls, a restaurant and country store are all on-premises. Hiking, fishing, and swimming is also available. Located in the beautiful Fox Township, Sullivan County mountains.
Fantasy Island Campground - 401 Park Dr, Sunbury, PA - (570) 286-1307
A family friendly camping destination! Located on Packer Island, along the banks of the Susquehanna River, between Northumberland and Sunbury with approximately 100 sites. All sites have water, electric, and sewer hook-ups. Each has a poured concrete patio and are 30 or 50 amp capable. All transient sites have a fire ring and plastic picnic table. Full range of activities for the entire family including a heated, in-ground swimming pool, 9-hole miniature golf course and so much more.
Happy Acres Resort – 3332 Little Pine Creek Road, Waterville, PA 17776 – (570)753-8000
If you go on vacation and want some true peace and quiet, you should visit Happy Acres. They have spaces for camping and RV's, and they help you find the best open option for you. Games are also provided by the park to keep the family entertained, but they also have hiking trails and swimming nearby for you to take advantage of during your stay.
Hidden Valley Camping Resort - 162 Hidden Valley Ln, Mifflinburg, PA - (570) 966-1330
The Best Kept Camping Secret in Pennsylvania. Hidden Valley Camping Resort is located in scenic Buffalo Valley on 100 acres offering everything from full hookup sites to wooded tent sites to get away from it all! Enjoy a relaxing paddle boat ride on the lake or a friendly game of miniature golf or just enjoy the beautiful scenery.
Holiday Pines Campground – 16 Pinetree Ln, Loganton, PA - (570) 725-2267
Holiday Pines Campground is a small family campground in the mountains of North Central Pennsylvania at the gateway to the PA Wilds. Featuring on-site fun, nearby attractions and fun events.
Knoebels Campground - 391 Knoebels Blvd, Elysburg, PA - (570) 672-9555
Turn your Knoebels visit into a family vacation by staying at the Knoebels Park Campground! Their family campground is tucked away in a quiet forest setting, so you can get away from it all and awake refreshed and ready for more fun! Pitch your tent, park your RV or camper, or stay in one of our rustic log cabins.
Little Mexico Campground - 1640 Little Mexico Rd, Winfield, PA - (570) 374-9742
Nestled down in the beautiful valley of Central PA, Little Mexico Campground is your destination for memories that last forever. Spanning 42 acres that includes the soothing sounds of Penn's Creek and spectacular views from its banks, Little Mexico is a one-of-a-kind campground. Home of the largest above ground pool in the US and 3 large ponds for fishing and 2 playgrounds.
Little Pine State Park - 4205 Little Pine Creek Rd, Waterville, PA - (570) 753-6000
The 2,158-acre Little Pine State Park is surrounded by a beautiful mountain section of Tiadaghton State Forest in the PA Wilds. The 94-acre Little Pine Lake, hiking trails, campground and nesting bald eagles are prime attractions to the park.
Little Place Campground - 204 Millers Ln, Lock Haven, PA - (570) 769-6359
The Little Place Campground, located in Lock Haven is a Campground that offers temporary outdoor living, including overnight stays in Lycoming County. The Campground offers facilities for visitors, campsite amenities, and programs for guests.
Penn Avon Campground – 22 Penn Avon Trail Route 204, Selinsgrove, PA - (570) 374-9468
Your destination for a relaxing camping experience near Selinsgrove, Pennsylvania. A variety of sites and amenities that are tailored specifically for your enjoyment during your stay along Penn's Creek.
Penn's Creek Campground - 7300 Creek Rd, Millmont, PA - (570) 274-5995
Experience 'Peace on the Creek' with full, tent and small RVs hook ups. Picnic tables and fire rings available at some sites. Playground, horseshoe area and pavilion are all available. Be sure to bring your fishing rods.
Pioneer Campground – 307 Pioneer Trail, Muncy Valley, PA - (570) 946-9971
Come enjoy the refreshing mountain breezes while staying in large, wooded campsites, rustic cabins or furnished cottages. There are planned activities scheduled for many weekends throughout the camping season. There is a variety of recreational facilities also available to make your stay as active or relaxing as you desire. Situated on 80 acres atop Sonestown Mountain at an elevation of 2,300 ft in beautiful Sullivan County…a very special place the modern world has bypassed. Here, you can step back in time and relax at a slower place. There is an unspoiled mountain environment, abundant wildlife, quaint villages, covered bridges and excellent restaurants to discover.
Riverside Campground – 125 S Main Street, Montgomery, PA 17752 - (570)547-6289
This wonderful campground is super close to the river, and they also have activities that will keep the whole family occupied. They even have places for you to sit down and grab a bite or if you are a shopper, they have stores for you as well.
Sheshequin Campground – 389 Marsh Hill Road, Trout Run, PA 17771 – (888)995-9230
If you are looking for a nice and relaxing place to fish, Sheshequin Campground might be what's right for you. They have an abundance of trout fishing and it's also recognized as some of the best in the country! This campground is also amazing for RV's and for hikers as there are several trails around the property.
Tall Timbers Camp Sites - 76 Charmund Rd, Orangeville, PA - (570) 630-7818
Only about 10 minutes from the town of Bloomsburg on the outskirts of Orangeville you are far enough away to enjoy the absolute peace and quiet you only find out in the forest. A large, onsite pond where you can fish for bass, sunnies, pickerel, and even the occasional catfish. They're also located right next to Fishing Creek, which is also great for catching bass and trout, or for taking a kayak or tube trip. Pitch a tent, start a campfire, roast some marshmallows...and enjoy your vacation. All types of RV's are welcome.
Williamsport South/Nittany Mountain KOA Holiday – 2751 Millers Bottom Rd, New Columbia, PA - (800) 562-4208
The campground makes a scenic place to escape the pace of the daily grind and enjoy the beauty of nature. This KOA is tucked into the rolling hills of the beautiful Susquehanna River Valley, yet it is convenient to the interstate. There are lots of activities around the area and on-site.
World's End State Park Family Campground – Muncy Valley, PA - (570) 924-3287
Worlds End State Park is in a narrow S-shaped valley of the Loyalsock Creek just south of Forksville, Sullivan County. Surrounded by the Loyalsock State Forest, the 780-acre park offers visitors diverse recreational opportunities within a pristine environment. The rugged natural beauty coursing through the heart of the Endless Mountains landscape provides many photographic possibilities. From rustic cabins to tents, this campground has it all – swimming, fire rings, fishing, hiking, picnic tables and more.
Yogi Bear's Jellystone Park Camp-Resort – 670 Hidden Paradise Road, Milton, PA 17847 – (570)524-4561
If you would like a camping/outdoor trip with a theme, with something always going on you definitely want to check out this Jellystone Park conglomerate. They have fun games, a swimming pool, horseshoes, and even playground for the little ones. The cool part is if you're there at a good time you can catch Yogi bear on his rounds saying Hi to all the campers.

Get your home's value as of today's date.

Search homes for sale in your area.