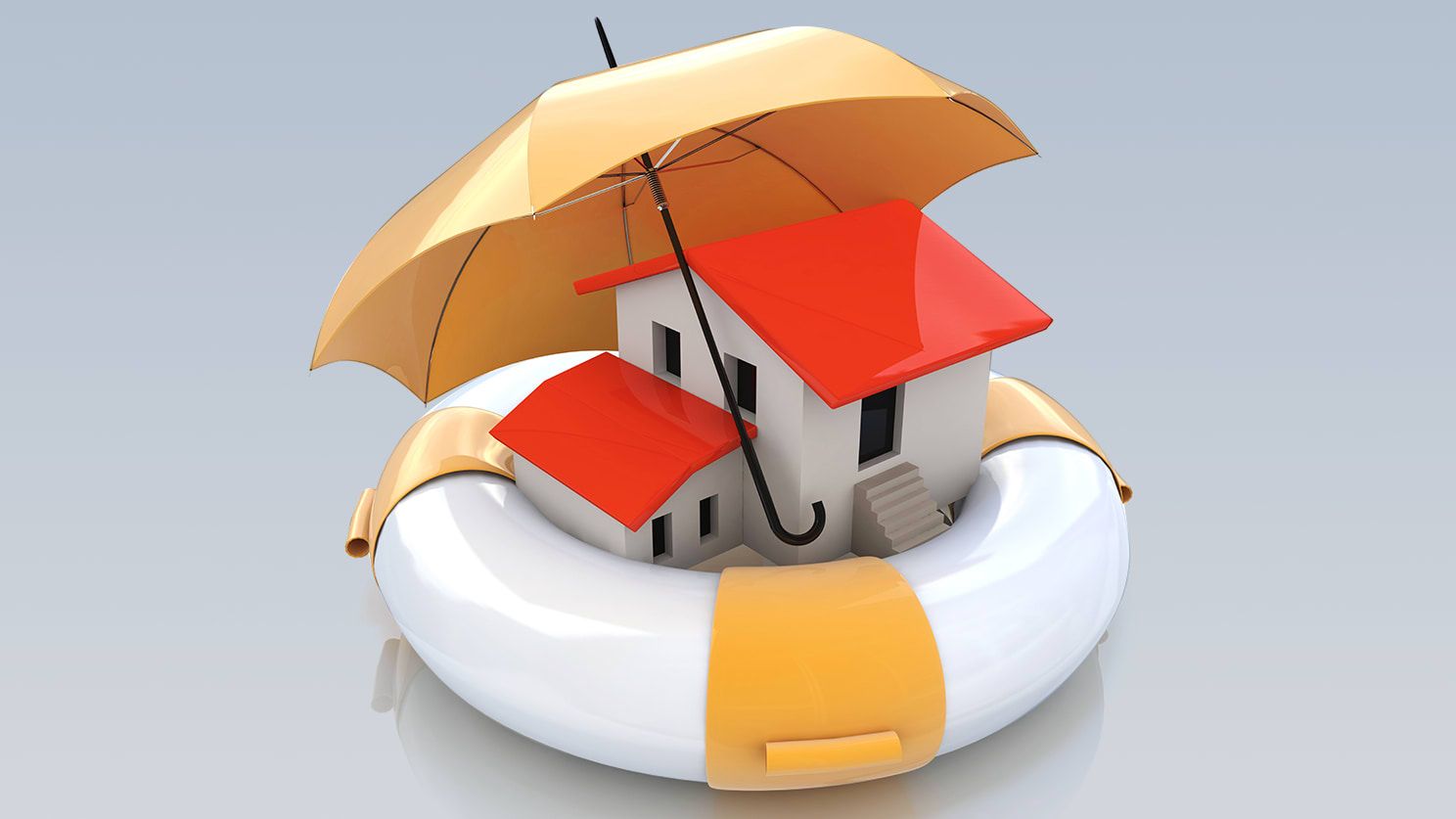 When purchasing a home there are many things to think about, one is protecting your investment. A primary requirement for a mortgage is that the homeowner carries sufficient homeowner's insurance.
What is Homeowner's Insurance
Homeowner's insurance is a form of property insurance that covers losses and damages to an individual's house and to physical assets in the home. Examples of covered damages under homeowner's insurance are fires, lightning strikes, windstorms and hail. Damage from earthquakes or floods are covered under specific hazard insurance, which is an additional coverage.
Homeowner's insurance also provides liability coverage against accidents in the home or on the property.
Why homeowner's insurance is necessary
When you have a mortgage, your lender wants to make sure your property is adequately protected by insurance. If you do not show the policy to the lender, they may be forced to purchase a policy for you that may be more expensive than what you could buy on your own.
Many homeowners pay for their homeowner's insurance through an escrow account as part of their monthly mortgage payment. Each month when you pay your mortgage, the lender will hold a part of the payment for insurance, and then when the insurance bill is due, the lender will pay it for you.
Ways to Lower Your Homeowners Insurance Costs
The price you pay for homeowner's insurance can vary greatly, depending on the insurance company. Consider these ways to get the best policy for your needs:
Do not confuse what you paid for your house with rebuilding costs.

Buy your home and auto policies from the same company.

Make your home more disaster resistant.

Improve your home security.

Seek out other discounts.

Maintain a good credit record.

Stay with the same insurer.

Review the limits in your policy and the value of your possessions at least once a year.

Consider one annual payment.
For additional information on Homeowner's Insurance, click here
With homeowner's insurance, you can rest at ease that you are protected with anything happens. You cannot predict accidents or Mother Nature but you can be prepared.
At Berkshire Hathaway HomeServices Hodrick Realty, no matter what your real estate needs are, we strive to make the process as smooth and stress-free as possible.
Our brand stands among only a few organizations entrusted to use the storied Berkshire Hathaway name representing strength, integrity, trust and universal respect. As important, Berkshire Hathaway HomeServices Hodrick Realty offers you a wealth of real estate tools to help you buy and sell a home.
Once you are ready to take the next step in to selling your home or finding the perfect home, we are here to help and that's "Good to Know™"!
Founded in 1991, Hodrick Realty is one of the premier full-service real estate firms in north central Pennsylvania. It operates offices in Williamsport, Lock Haven, Lewisburg and Danville, serving the counties of Lycoming, Clinton, Snyder, Sullivan, Union, Northumberland, Montour and Columbia. For additional information, like our Facebook page at www.facebook.com/BHHSHodrickRealty.
©2017 BHH Affiliates, LLC. An independently owned and operated franchisee of BHH Affiliates, LLC. Berkshire Hathaway HomeServices and the Berkshire Hathaway HomeServices symbol are registered service marks of HomeServices of America, Inc. ® Equal Housing Opportunity.